Camper Canvas Restoration and Repair in Colorado Springs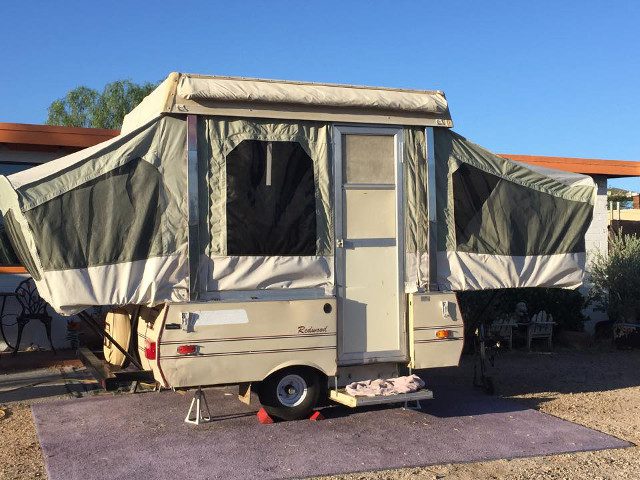 Campers
At Rocky Mountain Upholstery we can make any brand, any model, any year top you may have. We will require your old top to use as a pattern to ensure proper fit (shrinkage allowance added in)
Following is a list of the camper tops we have already done.
Alpine

Apache

Appleby

Bethany

Bonair

Bravo

Camel

Camp

Mate

Coachmen

Coleman

Curtis

Dutchman

E-Z Kamper

Flagstaff

Franklin
Grand Prix

Heilite

Hidaway

Hilltop

Jayco

Krown

Lark

Layton

Leisure Time

Lionel

Mallard

Nomad

North East

Explorer

Palomino

Pardonet
Phoenix

Pleasure Mate

Porto-Cabin

Puma

Reco

Right

Rockwood

Sears

Shasta

Sherwood

Skamper

Sportsliner

Starcraft

Steury

Sun Lite
Tarton

Tortoise

Tradewinds

Trail King

Trailstar

Travelmate

Trimline

Valor

Vega

Venture

Viking

Wag'n Master

Wards Western Fields

Wheel Camper
If you don't see your model listed, don't worry, we can still help you out.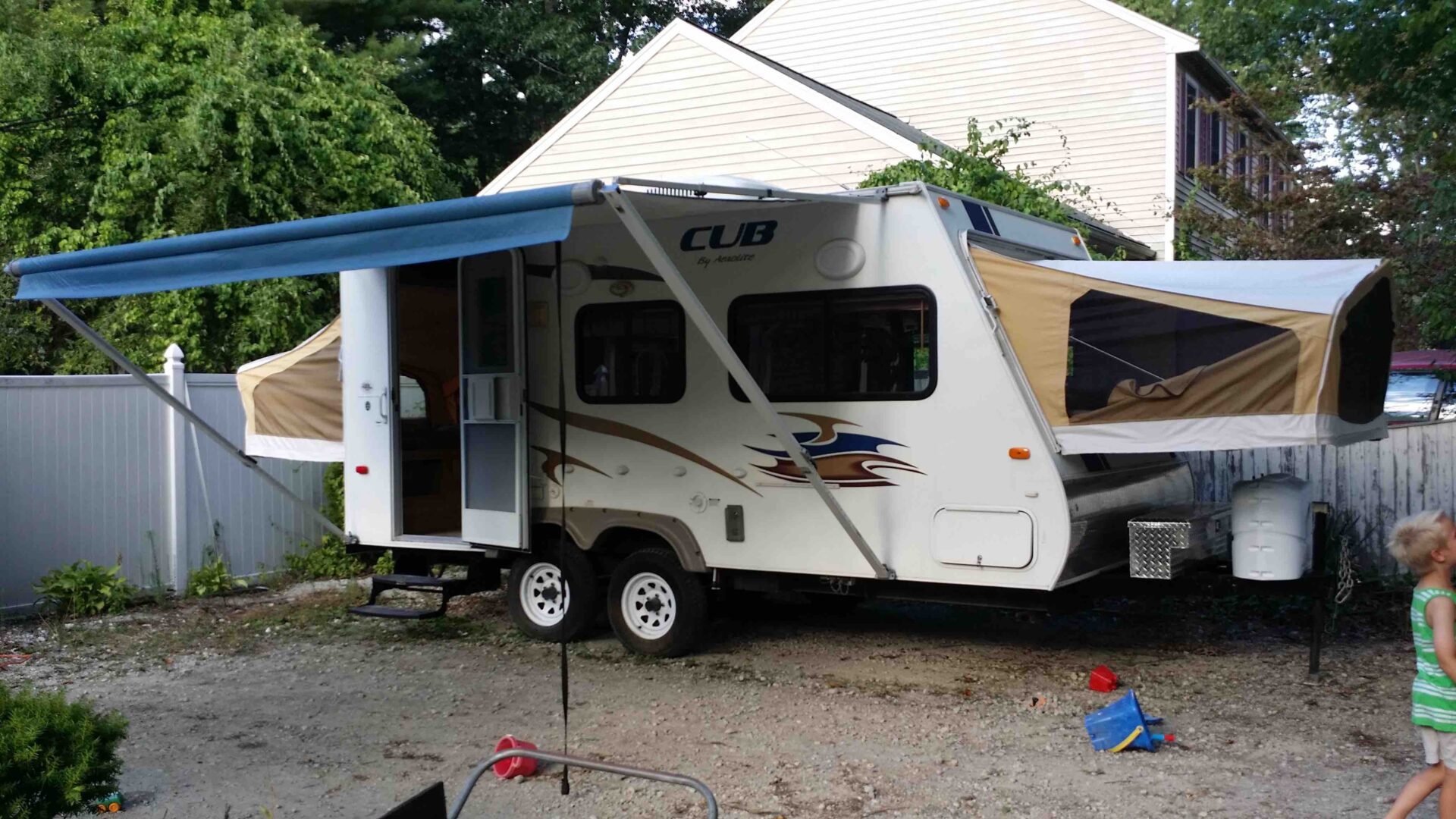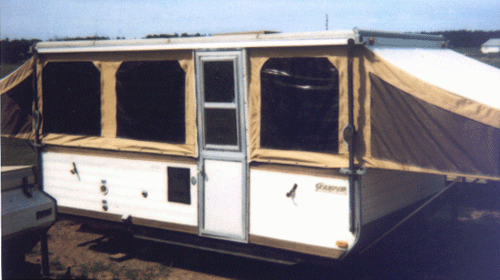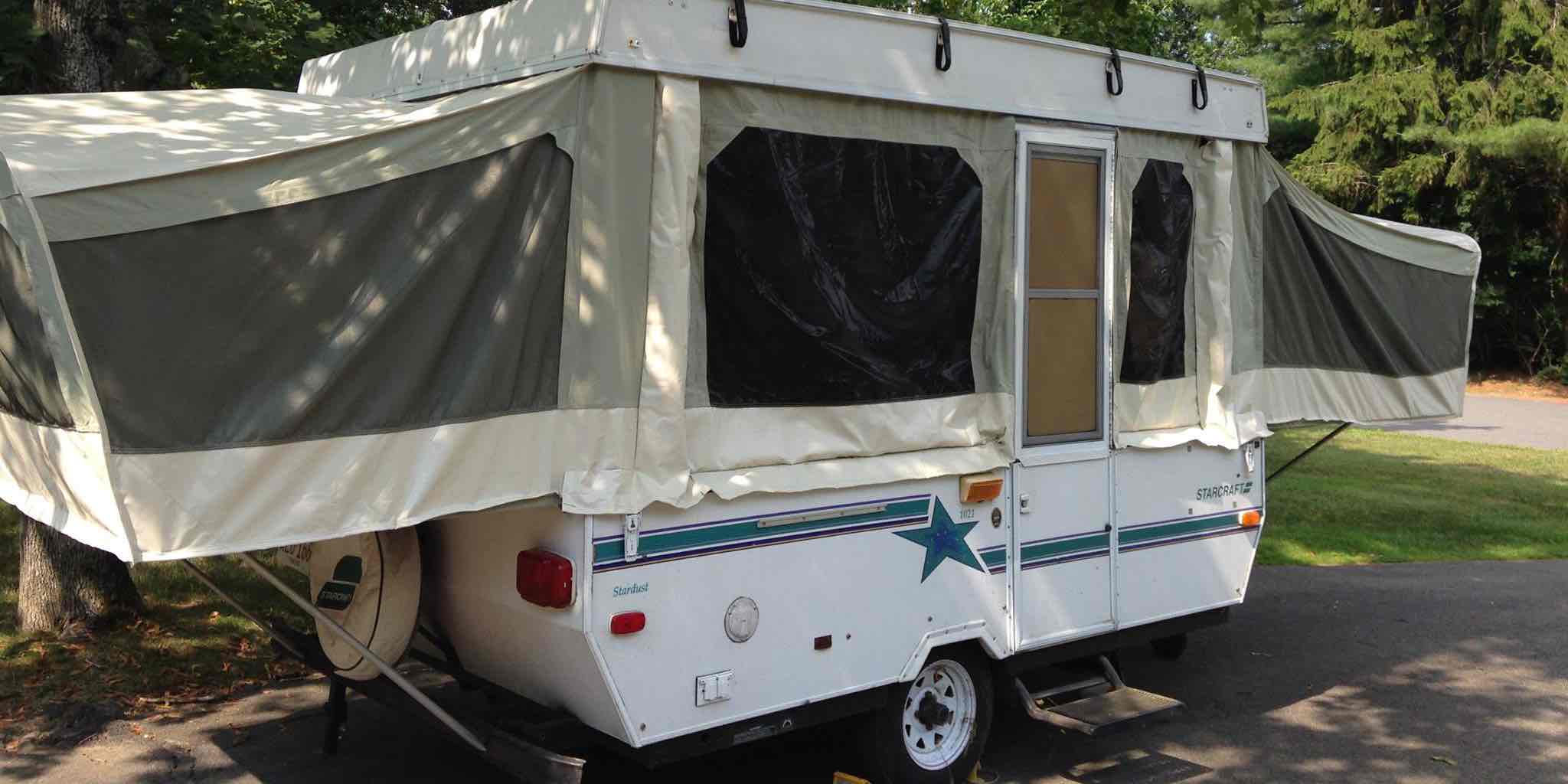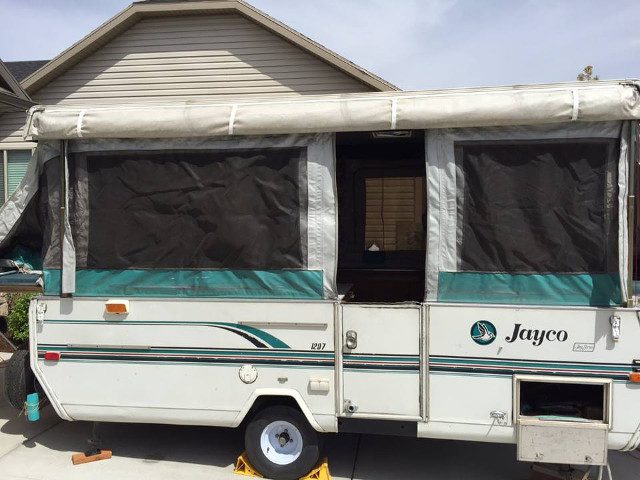 Alta
Arcadia
Avalon
Brandywine
Brandywine II
Brandywine Ltd
Cape Cod
Cedar
Cedar MT
Chesapeake
Chesapeake CP
Cheyenne
Colonial
Colonial XL
Colorado
Colorado Sport
Columbia
Concord
Evergreen
Gettysburg
Hatteras
Jamestown
Jamestown Ltd.
Key West
Laramie
Laramie Ltd.
Lexington
Ligonier
Lorado
Mesa
Montauk
Newport
Niagara
Niagara II v Patriot
Plantation
Rebel
Redwood
Redwood Five
Redwood Seven
Rio Grande
Roanoke CD
Roanoke Royale
Royale
Santa Fe
Saratoga
Saratoga Ltd.
Savannah
Sea Pine
Sedona
Seneca
Seneca XL
Sequoia
Shenandoah
Somerset
Stonycreek
Sun Valley
Taos
Tara
Ticonderoga
Ticonderoga Ltd.
Utah Valley
Forge Valley
Forge Lite
Williamsburg
Yorktown
Yosemite
Yukon
FLEETWOOD/COLEMAN OWNERS
We at Rocky Mountain Upholstery would like to assure all Fleetwood / Coleman Pop-Up Camper owners that we have available replacement canvases for your campers. We have been manufacturing these for the last 18 years. 
Hybrid Campers or Custom Bunks
Hybrid Campers or Custom Bunks:
Single Bunk – $900.00
Pair of Bunks – $1600.00
Restocking of Returns – $200
Specialty insert per bunk shipped – $6 per foot plus shipping
Specialty insert per bunk installed – $200 plus shipping
Definitions:
Canopy – 

A roof fastened horizontally over entrance with single valance.

Canopy/Road Cover – A canopy/road cover that is also used as a cover to enclose a camper when traveling. For soft tops only.
Wing – A wing refers to any part of the camper that folds or slides out and has a roof over it when set up.
Canopy Pricing:
We also do canopies. The chart refers to the length of the awning rail or zipper. All canopies have a standard projection of eight feet. Our canopies do not include a bag.
Canada/International Orders:
The shipping company will charge a brokerage fee that is due at the time of delivery. This is the responsibility of the customer. Bear Creek Canvas does not issue these charges and has no way to estimate the cost. This charge is based on package value and destination. You may have import/duty fees applied as well. Non-payment of these fees may result in the order not being refunded.
Need to convert currencies? Click here to calculate our price from U.S. dollars to your currency.
| | |
| --- | --- |
| Length | Cost |
| 6 ft. | $410 |
| 7 ft. | $420 |
| 8 ft. | $240 |
| 9 ft. | $460 |
| 10 ft. | $480 |
| 11 ft. | $500 |
| 12 ft. | $520 |
| 13 ft. | $540 |